Here in the Hydrogeology Lab, we strive to train complete scientists. A complete scientist is a(n):
Scholar, with deep knowledge of the field and its place in historical and societal contexts
Researcher, who uses innovative skills to address challenging problems and make new discoveries
Communicator, who through visual, oral, and written media can effectively address a variety of audiences
Practitioner, prepared to handle the complex management and administrative tasks needed to get science done
Advocate, for sound science, ethical practices, equity, and openness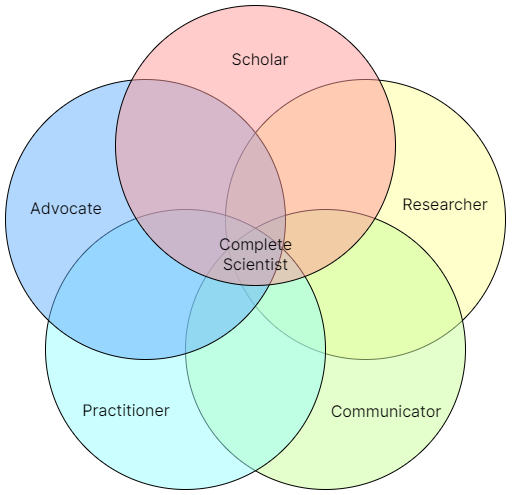 Training complete scientists means we need to go beyond the traditional work of an academic research lab. Here, you will get formal instruction and practical experience in all the aspects of being a complete scientist. This training will comprise coursework, fieldwork, teaching experiences, formal and informal mentoring, workshops, individual and group research activities, and more.
We are constantly innovating, striving to improve your experience through honest feedback and iterative enhancement. We welcome all lab members to suggest ways we can make this experience better for everyone!